#}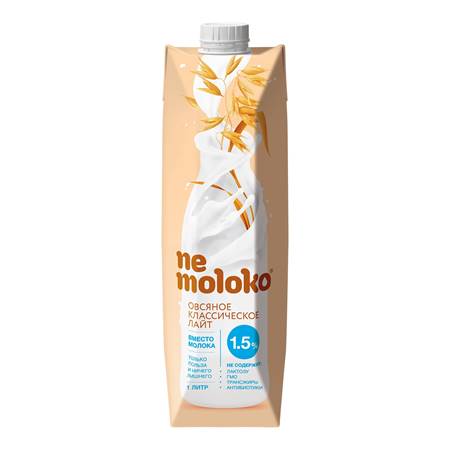 SKU: 922025
NeMoloko Classic Oatmeal light drink with vitamines 1.5% | 1L
Add review
Product is currently not available
Ingredients:
Water, oatmeal 11.5%, rapeseed oil, vitamin D2 (ergocalceferol), vitamin B2 (fish flavin), acidity regulators: calcium carbonate, calcium phosphate; salt.
Description:
The product is rich in dietary fiber, which improves the intestinal microflora, helps control appetite and effectively reduce weight. It is a source of essential polyunsaturated fatty acids omega-3 and omega-6, which are found in rapeseed oil. Nemoloko can be drunk instead of milk, added to tea and coffee, and this wonderful product can also be used to prepare a light and balanced breakfast.
Our oat drink is made from 100% Russian raw materials - environmentally friendly oats grown in the regions of the Volga region and the South of Russia.
Historically, oats have been considered one of the healthiest and most beneficial grains. It is familiar to us, and its benefits have been proven by numerous studies.