#}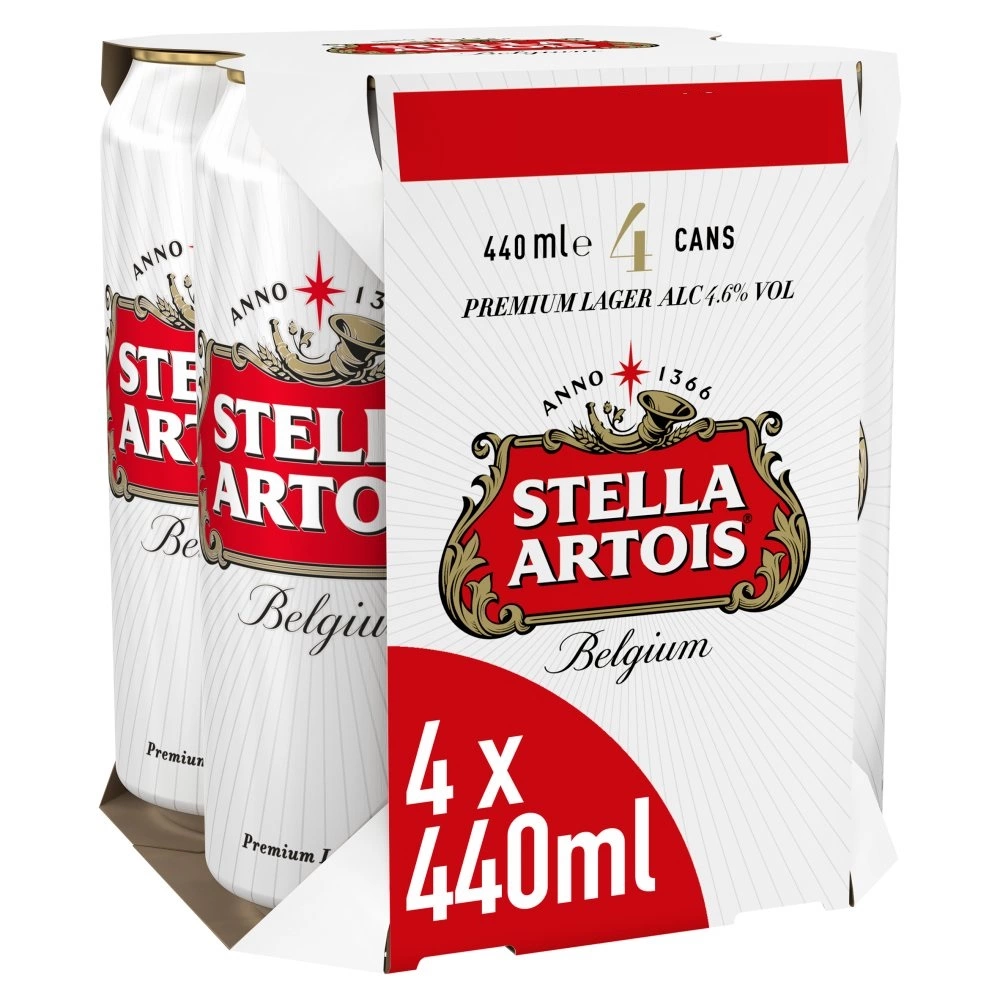 SKU: 744392
Stella Artois Premium Lager Cans 4x440ml
Add review
Ingredients:
Water, Barley Malt, Maize, Hops.
Description:
A medium hop intensity, along with some residual sweetness from its malts makes Stella Artois is a versatile beer when pairing with food.
Food Pairing
Stella Artois pairs well with salmon, tuna and marbled meat. Its bitterness offers a pleasing contrast with sweet reductions and sauces and its carbonation means it pairs well with rich and fried foods, as long as their intensity is not too high.
Home-Run Pairing:
Beer Battered Fish and Chips.
There are several flavor bridges and complementary elements between Stella Artois and fish and chips. Firstly Stella Artois can actually be used in the cooking stage, with Stella Artois' carbonation adding a lovely lightness to the batter and also a slight cracker and nutty flavours to the dish.
The beer's intensity is also just at the right level to stand up against the fried fish without stealing the show or being overwhelmed, whilst the carbonation helps cleanse the palate. The slight floral notes from the hops and residual sweetness from the malts will play nicely alongside the acidity of a squeeze of lemon or a dash of vinegar which often accompanies the fish. Finally, the gentle hop bitterness will offset any sweetness from any complementary mushy peas on the side.
Best served chilled in our iconic Chalice.
This product can be shipped anywhere in the UK. We use special packaging to ensure all products are kept chilled and within the required temperature whilst in transit. All our chilled parcels are delivered with Express 24 courier service. You will be notified 1-hour delivery slot once the parcel leaves our warehouse. Our Customer service is always ready to deal with any inquiries you may have.